Hia people of Newgrounds,
So you may be aware that I'm making my own design/take on madness combat stuff Here,
And today I'd like to take some requests if possible for things to put into it, below are some of the things I'm working on in my free time, I'm open to making whatever as long as it isn't Inherently lewd or sexual, so feel free to request whatever outside of that, can be guns, hair, glasses, coats, ect, feel free to go wild! I'm also open to doing commissions if you'd like the assets to be private, and we can discuss pricing and payment over private messages.
First is a Mask for my OC I'm workin on: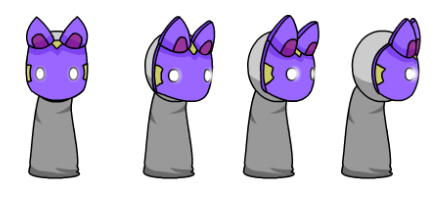 Second is Puro's mask from a game called "Changed", made it as more of a joke, but Idk it's a cool mask:

Have a good rest of you day :D If I make what you request, I'll likely make an update post, and put the things i made there!